Top 51-100 Internet Programs
Order programs after
downloads
or
name
(currently are listed after downloads)
51)
HTTPS tunnel client 2.2
HTTPS tunnel - better and easier than VPN. The Barracuda HTTP tunnel provides an easy and convenient method for remote use of Internet/Intranet software.
52)
Flash Favorite 2.0.0.2
Flash Favorite makes it easy to download and save flash files (SWF, FLV) on the web pages. You can preview, optionally rename and save the flash files on your computer for future playback. Download youtube movies with just one click.
53)
Save Flash 4.1.0328
Save Flash gives you an opportunity to save any flash captures, animation, and flash video file from many web sites such as YouTube, Google Video, IFilm, MetaCafe, DailyMotion, etc to your PC. You can easily download, save and manage FLV files

54)
Bluemoticons MSN Emoticons 1.0
Bluemoticons for MSN Messenger are a set of cool, free, blue emoticons for expressing your emotions on MSN Messenger! Try this fresh pack of emotions for MSN Messenger today and liven up your instant messaging conversations! Compatible with MSN 6/7.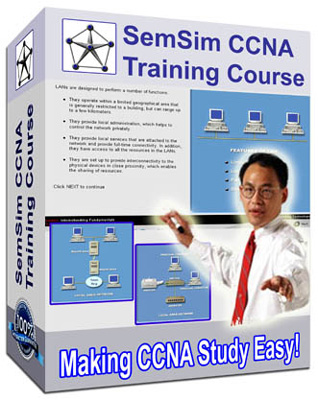 55)
SemSim CCNA 640-802 Certification Exam Training 2.2.1
SemSim CCNA 640-802 Training : Online Cisco CCNA 640-802 Certification Exam Training is an online course that teaches you using sound, graphics, interactive simulations and assessments. Updated to reflect the latest exam trend: 640-802, ICND1, ICND2
56)
Yahoo Status Manager 3
Delete, add, sort Yahoo Messenger custom status messages, mark or unmark them with busy icon.
57)
BT2NET Downloader 1.37
BT2Net Downloader provides you with a fast and easy access to any files avaliable in the file sharing network. The program has a user-friendly interface and with advanced search you'll always find what you need. Millions of files are avaliable for do
58)
Java Slideshow Applet 1.00
Draw attention to your photos or create your own slideshow with the free Java Slideshow Applet. Java Slideshow Applet displays a sequence of images enhanced with a fading effect.
59)
Online TV Player 1.2.0
Online TV Player Player is a program that allows you to watch 1000+ online TV channels, 200+ live Web cams, and listen to 1000+ online radio stations from around the world.

60)
Webroot Spy Sweeper 5.3
Webroot Spy Sweeper. The worlds most popular Anti-Spyware Anti-Adware software. Recommended by Experts and trusted by millions Webroot Spy Sweeper is the most updated and effective anti-spyware software created to protect you from malicious spyware.
61)
AV Voice Changer Software Gold Edition 7.0.34
Change your voice in chat and in real time; record voice chat, music; enhance voice; add audio and background effects; compare changed voice to another's voice for simulation purposes; play audio files in various formats: mp3, wma, wav, ogg, etc.
62)
Shareaza 2.2.1.0
Shareaza is a spyware free P2P file-sharing client that connects to four modern networks: G2, Gnutella, eDonkey2000, and BitTorrent. Shareaza has a customizable interface, advanced search, corrupt file detection, user ratings, media player, and more.
63)
Opera 8.0.1
A fast, secure, configurable, and standards compliant Internet/intranet browser.
64)
BitPump 1.00
BitPump is a Bittorrent client that provides easy download management via .torrent files. Rather than coming from a single server, files are transferred in bits via a p2p network of other .torrent users/clients, allowing for high-speed downloads.
65)
Net Sender 3.5.6.1
Small and handy network messaging utility for Windows NT/2000/XP only. "net send" substitute + receiver. No need to stop Messenger service! Only English and Russian versions of Windows supported now.
66)
LoriotPro Free Edition 4.0
The freeware edition of the LoriotPro software gives you access to a powerful graphical snmp manager. This Windows-based software helps you to access snmp devices, analyze snmp requests, perform snmp get and set requests, compile mib.
67)
Advanced SPAM Generator 1.20
Know how technology of e-mail addresses extraction. Improved algorithm allows to exclude illegal addresses and generate fresh mail list with unlimited number of recipients.
68)
PhoneTray Dialup 2.25
Don't miss another call while online! PhoneTray Dialup will notify you when someone is calling while you're online. You can choose to take the call or ignore the call. Plus, this Caller ID software logs your incoming calls and blocks unwanted calls.
69)
iNET Grabber 1.2
A powerful internet content grabber that download multiple web pages and make screen captures, filter content and extract specific information for your later review or reduce storage.
70)
Movies Extractor Scout 3.18
Handy utility that allow you to view flash (SWF, FLV,EXE, Shockwave Director), video and games extracted from IE, Firefox, Opera browsers, YouTube, Google Video. Can save and store favorite flash movies, extract images from movies, convert to EXE.
71)
SmartHide 2.3.297
With this unique Internet traffic encryption software you can surf the Internet being fully protected against hackers who is scanning all the data you transfer in the Internet. With SmartHide you get a full WiFi security, so nobody scan your data.
72)
Music Video Downloader 3.0
Normally, streaming video and audio contents can not be saved and you have to be online everytime you want to view or to listen. MVD could save small, high-quality streaming music video clips from famous sites (launch.com, vh1.com, etc.)
73)
eMule Manager 1.2
eMule Manager is a new software designed for eMule users. eMule Manager handle downloads and systematize files and features a file list generator to make a searchable database of files.
74)
Artera Turbo 3.12
additional telephone services. For dial-up Internet users, this service is available to you no matter where you live.Artera Turbo is a subscription- based service that uses patent-pending technology to provide DSL-like speed over dial-uplines.
75)
IE DOM Inspector 2.0.1
IE WebDeveloper is an IE add-on. The rich web debugging toolset allows you to inspect and edit the live HTML DOM, evaluate expressions and display error messages, explore source code of webpage and monitor DHTML Event and HTTP Traffic
76)
Webcam and Screen Recorder 4.52
Records webcams, full screen or part of the screen to a video file such as AVI and WMV. You can also record sound with the video.
77)
ViVL Web Picture Saver 2.0.2
A handy plug-in for IE.With buttons in IE toolbar and right click menu, it easily saves all images and renames images simultaneously. It helps download all viewed images, including images referred from other websites.Image viewing program incl.
78)
Undelete NOW! 1.0
Accidentally deleted your files and folders? Undelete NOW! recovers your lost files, no matter how they were erased. Using powerful bit-by-bit scanning methods, you can be sure to get your files back quickly and easily.
79)
BitComet 2008.7a
Download FREE movies, music, TV shows, games and much more! Discover downloading freedom with BitComet! Unlimited FREE Movies, Music, Games & more Publish your own content; Preview while downloading; Fastest download speeds to date.
80)
Imesh PRO 6.6.3
Imesh PRO is a popular free P2P file-sharing application that allows users to share, find and download an ample collection of music, movies, games, images, documents, and software titles files from both Gnutella and G2networks.
81)
Internet Spider Download 2.3
It empowers you to automatically find grab extract or teleport site files of any types ( mp3 picture movie image webpix Flash webzip PDF ..) for offline use, and mirror sites; it`s also a link explorer. It`s the best pro Web file ripper copier robot!
82)
BitComet Download Accelerator 1.0
BitComet Download Accelerator lets you download from BitComet at a faster speed, reduces download time and loss of sources by acceleration of downloads. Easy to use, works with all BitComet versions. Download the free Accelerator & try it today!
83)
BitComet Turbo Accelerator 3.8.0
BitComet Turbo Accelerator is an effective plug-in for BitComet P2P. The program includes most moderntechnology that is used to increase speed of BitComet downloads.
84)
Free Area Code Selector 1.0
International Area Codes, A collection of all international area codes in the world. Free Download. The program is quite simple so even if you are a beginner you can use it without any trouble.

85)
Ping Monitor Tool : SuperPinger 2.12
SuperPinger is a powerful enterprise graphic ping monitor tool . It is able to detect thousands of IP equipments simultaneously and send message when states of some equipments change , it could also adopt necessary steps to deal with troubles.
86)
Ghost Surf 1.0
GhostSurf Standard is a suite of Internet privacy tools. GhostSurf stops the prying eyes of hackers, Web sites, your Internet Service Provider and even your boss by ensuring an anonymous, untraceable Internet connection.
87)
Azureus Ultra Accelerator 3.9.0
Azureus Ultra Accelerator is a program designed to boost Azureus downloads. These practical and professional plug-in implement newest technologies that can double the speed of any torrent download.
88)
Ares Galaxy 2.0.9
Ares is a easy-to-use and fast BitTorrent client.Ares is one of the biggest and most reliable peer-to-peer file sharing clients around the world. Search and share files with this Bittorrent p2p powerful client.
89)
Robust Internet Speed Booster 4.2.0.0
Boost & optimize your Internet connection speed with this set of tools - A free utility to help you keep your system healthy and responsive. This program is a package of 3 utilities, a network pinger, and internet speed booster, and a Free Mem tool.
90)
Internet Traffic Garbler 1.12
This program is designed for garbling incoming and outgoing Internet traffic and hiding your IP address. Nobody (curious hacker with a sniffer, your workplace system administrator, ISP, or 'big brother') can see what you do on the Net!
91)
X-COM 2.75
Peer2Peer Secure Instant Messenger and Chat Features: - encrypted communications (Blowfish / 56 bit): - encrypted instant messenger - encrypted public chat - encrypted file transfer
92)
BearShare Manager 1.3
BearShare Manager is a software designed for people who use BearShare P2P to download files. It offers a lot of features for managing your downloads such as easy deleting, moving, copying and renaming of files.
93)
Hide IP Platinum 3.43
Concerned about Internet privacy? Want to hide your IP address? Hide IP Platinum can hide your IP address and protect you from any websites that want to monitor your reading interests and spy upon you.
94)
GetWebPics 2.9
GetWebPics is media files download manager. It will allow you to download pictures,movies,music (like mp3),flash from Internet. Features: search by keywords;batch pictures downloading;web authorization support;filters to reject unsuitable pictures.
95)
AkeeSoft WMViewer 1.0
AkeeSoft WMViewer is a GUI utility to dealing with the winmail.dat file (TNEF message), it can extract the winmail.dat, view mail body and save any attachments. It support Windows 9x, Windows 2000, Windows XP, Windows 2003.
96)
A1 Website Download 3.0.4
Download and archive entire websites such as forums, galleries and online books. Website downloader can perform website login and handle cookies. Copy and store websites on portable media such USB and CD. Convert dynamic websites into static.

97)
SpotIM Password Recover 1.8.2
SpotIM Password Recover is able to automatically find and decrypt the passwords of most popular Instant Messenger programs. The program recovers lost or forgotten passwords for ICQ, Trillian, Miranda,RnQ, Camfrog and Easy Web Cam accounts.
98)
GSA Image Spider 2.72
With this program you can download all the images from a webserver automatically (with or without sublinks). You can also enter a keyword to find the relevent image from websites around the world. It's very easy to use.
99)
GetMail 3.2
The ultimate mail managment tool. Forward your e-mail from either Hotmail/MSN or POP3 accounts to any number of destination accounts. Forward from ANY Hotmail/MSN folder, backup your mail, get Hotmail on your mobile phone plus many many more options!
100)
Advanced Instant Messengers Password Recovery 3.10
Recover user names and passwords (stored locally) to accounts in most popular Internet instant messengers: ICQ, AOL Instant Messenger, Yahoo! Messenger, MSN Messenger, Excite Messenger, Odigo, Trillian etc. All passwords are recovered instantly.
Browse Pages:
|<
«
[1]
2
[3]
[4]
[5]
[6]
»
>|