Puzzle - Games Programs from 1 to 50 listed after downloads number Hidden Expedition: Everest, Mystery Case Files: Ravenhearst, Atlantis Quest, Cradle of Rome, Abra Academy, Sudoku Pocket for the Pocket PC (Windows Mobile)
Order programs after
downloads
or
name
or
date
(currently are listed after popularity)

1)
Hidden Expedition: Everest 1.0
Play Online Hidden Expedition: Everest Game - Join in the race as teams battle to be the first to reach the summit of Mount Everest! Find hidden clues and explore the mysteries of the world!
---
2)
Mystery Case Files: Ravenhearst 1.0
Rumors surrounding the history of stately Ravenhearst Manor have circulated for decades. The recently acquired diary of Emma Ravenhearst may hold the key to unraveling the tale behind this unsettling place, yet the pages are missing.
---
3)
Atlantis Quest 1.0
Are you ready for an exciting quest of adventure and discovery? Embark on a journey around ancient Greece, Babylon, Carthage, Egypt and Rome in the search for one of the greatest mysteries of all time - the lost city of Atlantis.
---
4)
Cradle of Rome 1.0
Build the heart of the Ancient Roman Empire and become the Emperor! This legendary city was one of the most beautiful and powerful capitals to ever exist in history. And you'll be able to bring back to life all the masterpieces of the Roman architect
---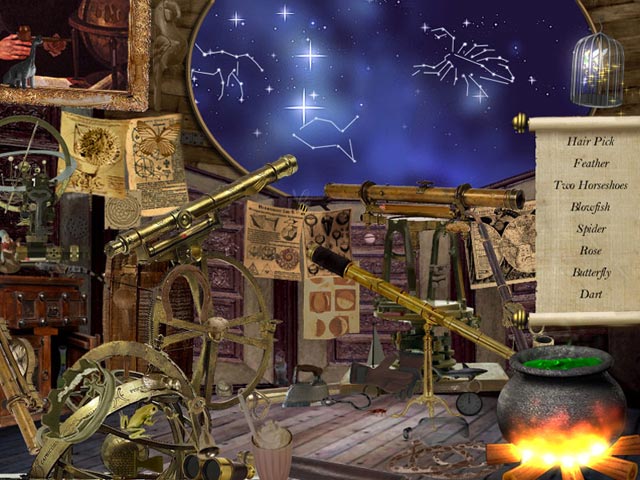 5)
Abra Academy 1.0
Wanda, a witch-in-training, hopes to graduate from the Abra Academy. Help her find magical hidden objects to make potions and pass her tests!
---
6)
Sudoku Pocket for the Pocket PC (Windows Mobile) 2.01
One of the web's most popular Sudoku puzzle games for the Pocket PC/Windows Mobile platform. This version includes thousands of Sudoku puzzles for you to play. Complete with skinnable interface and multiple puzzle entry methods.
---
7)
Jewel of Atlantis 1.0
Match-3 mechanics plus breakout-style mayhem equals pure fun in this exciting new action puzzle set in the depths of Atlantis!
---
8)
Sprill - The Mystery of The Bermuda Triangle 1.0
Aliens have kidnapped Sprill and won't let him go until he finds a special pearl that will save their planet! You'll have fun from beginning to end as you and Sprill discover the secret of the Bermuda Triangle!
---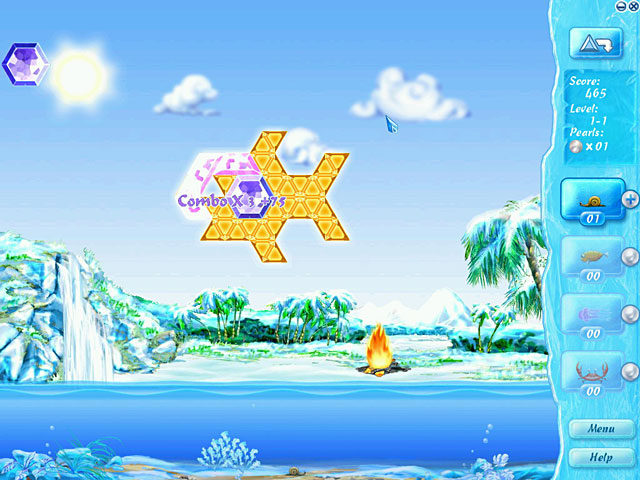 9)
Arctic Quest 2 1.1
Will you attempt to solve 100 challenging inlay puzzles in order to keep Earth from becoming an icy prison? Easy to learn, fun to play and featuring amazing new visuals, Arctic Quest 2 will please fans and newcomers alike!
---
10)
ChessSuccessSecrets 3.292
Chess Success Secrets ! Discover How To Dramatically Improve Your Chess Skills and Start Whipping Your Opponents In Less Moves Than Ever Before ! You Will Discover How To Improve Your Skills and Start Winning More Games... Guaranteed !
---
11)
Aqua Pearls 1.0
"Aqua Pearls" takes you on a fantasy adventure at the ocean bottom. Your mission is to find a stolen necklace that protects four oceans from evil. The game shines with plenty of match-and-pop puzzles, superb visuals, animations and author's music.
---
12)
Peggle Deluxe 1.0
Take your best shot with energizing arcade fun! Aim, shoot, clear the orange pegs, then sit back and cheer as 10 whimsical teachers guide you to Peggle greatness. Conquer 55 fanciful levels with 10 mystical Magic Powers, racking up bonus points and
---
13)
Towers of Hanoi for Windows 1.0
Solve Towers of Hanoi puzzle
---
14)
Natalie Brooks - Secrets of Treasure House 1.1
Is there a better setting for an adventure game than an old house full of secret rooms and hidden corridors? No! And Natalie Brooks: Secrets of Treasure House has plenty of these and more. Begin the journey today!
---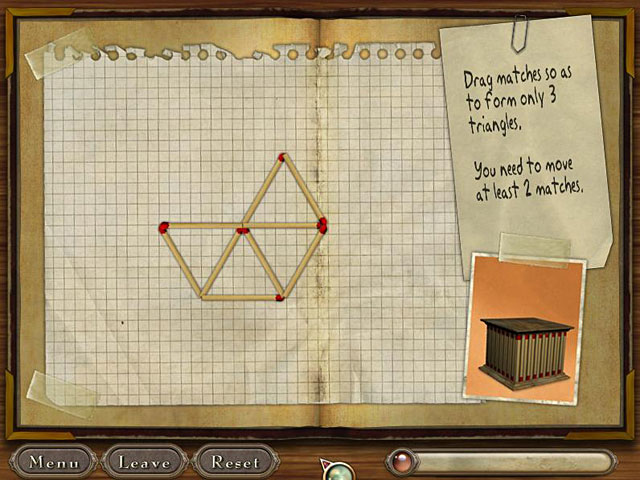 15)
Azada 1.0
What is Azada? Uncover the secret in the missing pages of an enchanted book and break free from a magical puzzle prison!
---
16)
Aqua Bubble 2 1.02
Hundreds of aquatics across the world cry out for help in fighting with the floods. Protect the innocent creatures and rescue their little houses!
---
17)
3D SuDoku 1.01
This version has OpenGL compatible 3D graphics and sounds which make the gameplay more pleasant than ever. The game has such features as hints, mistake spotting and it automatically saves the game for you whenever you exit and loads it when you start
---
18)
Little Shop of Treasures 1.0
Welcome to Huntington, a charming little town where, if you look close enough and find the things you need, your dreams will come true!
---
19)
DUOtris 1.02
Truly original and hugely addictive arcade puzzle action. Featuring twists, surprises, 2 game styles, 4 game speeds, powerups, an online highscore system & much much more. Double the puzzle, double the addiction, double the fun.
---
20)
Shiny marbles 1.0
Align rows and columns of three or more marbles of the same color to blast them (and their equally colored neighbors) from the board in this addictive puzzle game.
---
21)
Flipull 1.6
Your objective in this game is to destroy all blocks on the playing field. You will be able to achieve this only if you choose the right strategy and carefully plan your moves.
---

22)
Advanced Tetric 5.1
Advanced Tetris is a little more than just Tetris. It also includes Pentix, Color Tetris, Kids Tetris, Kids Pentix, Advanced Tetris and Advanced Pentix, Crazy Tetris and Crazy Pentix. Must-have for Tetris fans!
---
23)
Bubble Golden Pack 2 2.0
All the games of Bubble series for OS 5 and Sony Clie combined in one! Now you can install these games - Bubble Shooter, Bubble Thriller and Bubble FlyTrix in one go. The goal is to explode all the bubbles before they overflow the board.
---
24)
Liquid Crystals Puzzle 1.1
Put Together Pieces of Smashed Crystals. Each of the 37 crystals was smashed to 7 pieces. Your objective is to put together the crystals by moving and rotating the pieces and attaching them to each other.
---
25)
Hidden Secrets: The Nightmare 1.0
Solve complex mind puzzles to reveal clues that will help Flora put her life back together! Can you figure out the secret in time?
---
26)
Fishdom 1.4
Build up your Fishdom! Solve immersive puzzles to earn cash and then use it to buy eye-candy fish, attractive ornaments and accessories and create an award-winning virtual aquarium of your dreams in this Playrix game!
---
27)
Tangram Puzzle Game 2.0
Tangram is an old Chinese game of shapes. The goal is to form a particular shape from a set of seven pieces. Although this may sound easy it turns out to be pretty difficult. In the standard game the set of pieces consists of 5 triangles (of three di
---

28)
Jigs@w Puzzle Platinum Edition 1.30
Jigs@w Puzzle Platinum Edition is a truly realistic jigsaw puzzle game which contains 50 prebuilt puzzles. The game allows you create and play your own unlimited puzzles with possibility to send them to your friends by e-mail.
---
29)
Agatha Christie: Death on the Nile 1.0
Solve this classic Agatha Christie murder mystery as you play the role of Detective Hercule Poirot, in this exciting Seek and Find adventure!
---
30)
AquaPuzzle Pentic 4.3
AquaPuzzle Pentic is an amazing multilevel puzzle game in fullscreen mode with high color graphics, excellent sound and fascinating gameplay. You can change skins on the pieces of the puzzle to suit your taste. Now with new artfull skins!
---
31)
Elixir 1.0
Remove all the capsules and collect the Elixir in this new puzzle/action game! Play this ultra addictive game but don't drop the capsules. Includes two new soundtracks by Moko, high-resolution graphics, bonus levels, high-scores and much more.
---
32)
Jimmy Sokoban 1.4
Ever wanted to play a game where the rules are simple and the puzzles are tricky? Then Jimmy Sokoban is for you. There are over 300 puzzles available for Jimmy sokoban and more puzzle packs are due for release.
---
33)
Barmans Match 1.0
This is your lucky day! You find the game which is like nothing on earth! Barmans Match distinguishes from other games with high-quality graphics, music and absolutely new theme!
---
34)
Logic Trainer 1.8
Take a break and entertain you mind with a dynamic dance of logic in Logc trainer! Try to guess the combination of six colors in four positions the computer hides from you. Find that combination within 6 attempts or faster.
---
35)
Fairy Tale Jigsaw Puzzles 1.0
Fun Fairy Tale Jigsaw Puzzles for children. These puzzles include pictures of everyone's favorite fairy tale characters that are visiting a magic hospital. These famous characters include Frosty the Snowman and the Gingerbread Man. Ages 3-11.
---

36)
Tetris Planet 5.0
Tetris Planet is a little more than just Tetris. It also includes Pentix, Color Tetris and Crazy Tetris. Must-have for Tetris fans!
---

37)
Jigsaw Mania PRO 2.05
Create a custom Jigsaw to promote your website, company or service. Jigsaw Mania Pro includes a special wizard to help you include your advertisements in a self-contained executable Jigsaw.
---
38)
3D Soma Puzzle Freeware 1.1
3D Soma Puzzle is a logic game that challenges you to assemble various figures with the colored irregular 3D-blocks. At the first sight it seems to be simple but great variety of solutions for each shape make the game really challenging.
---
39)
Circulate 1.16.4
Circulate spheres around each level by spinning the entire level left and right. Featuring 120 levels and over 20 sphere types. Great visuals with over 40 sound effects.
---
40)
Sudoku Assistenten 2.0.2
Sudoku Assistenten is a free program that will let you learn about, solve, print, export, copy/paste, analyse, rate difficulty, recieve hints and even make your very own sudoku that can be shared on the programs online forum.
---
41)
Amazing Blocks II 1.0
Amazing Blocks II is 3D version of the popular Amazing Blocks game. Here the player can use fast but simple logic to arrange different colored blocks of varying shapes into rows, columns or diagonal lines. Once the player has aligned 3 or more blocks
---
42)
MahJongg -Around the World in 80 Minutes 1.0
Arcade version of the classic Mah Jongg game. The game contains two game modes, 44 levels which have between 92 to 400 tiles, 12 high quality pieces of background music, hint and undo function. Don't miss this opportunity to travel the world!
---
43)
Bubble Snooker 1.2
Bubble Snooker is a game that combines the best features of Bubble Shooter, Pool, and Arcanoid. Your task is to remove the balls from the table by shooting at them with the balls of definite color and combining together 3 or more balls of one color.
---

44)
Jigsaw Puzzle Lite 1.8.3
A lot of free puzzles included in this game, and you can create your own puzzles from your favourite pictures with a few clicks of a mouse. Additional packs of high-quality and customizable photographic puzzles can be purchased from developer's site.
---
45)
Space Docker Sokoban 1.0
Space Docker Sokoban is a remake of a classic logic game sokoban. This time you'll be playing a clever docker who is working hard at such places the Space Station, Underwater or Desert.
---
46)
Brix Quest 1.0
Start your quest for treasures in this modern remake of well known classic game. You can play as one, and together with friend. Action of game occurs in picturesque interiors of ancient castle, on a background of vaults and treasures filling them.
---
47)
Critical Seeker Thanksgiving version 5.2.25
A smart photo hunt game challenging your power of observation. With Critical Seeker Thanksgiving version, players are to spot the five differences between two virtually identical images in time. It features amusing music, and a smart interface.
---
48)
Elite Sudoku 1.0
The most popular logic puzzle in Japan. The rules are simple. Each row, column and minibox comprises the numbers 1 through 9. The solver must complete the missing numbers. Sudoku is recommended by some teachers as an exercise in logical reasoning.
---
49)
spacebar 1.0
The hardest game you will ever play, you control a rotating stick with your mouse pointer(SpaceBar) and have to survive trough challenging levels before your energy bar runs out. There is no luck involved, Its all up to your motion and concentration!
---
50)
Amazing Mosaic 1.0
This is an amazing mosaic building game for kids (age 3+) to improve their creativity. It contains 18 pre-made pictures to "paint" with hundreds of different mosaic tiles, like in a coloring book. Ability to create colorful, individual images.
---
Browse Pages:
|<
1
[2]
[3]
[4]
[5]
>>
>|