Others - Web Development Programs from 1 to 50 listed after downloads number AEVITA No Right Click, Worlds Best Band Name Generator, iMacros Web Automation and WebSite Testing, xCap, Cash Maker Pro, AllSubmitter
Order programs after
downloads
or
name
or
date
(currently are listed after popularity)
1)
AEVITA No Right Click 1.01
Ever wanted to prevent users from "borrowing" images from your site through right-clicking them and "save image as..." or right-clicking the page and viewing your page source? The No Right Click will disable the right click on your page!
---
2)
Worlds Best Band Name Generator 1.03
The Worlds Best Band Name Generator can spice up your web site for free! Draws from a free database of over 30,000 randomly generated band names.
---
3)
iMacros Web Automation and WebSite Testing 6.12
Automate web tasks like uploading, downloading, online marketing, click links and test websites. Browsing, form filling and data extraction can be recorded into an Internet macro. Supports all websites, including Flash, Java and Silverlight applets.
---
4)
xCap 1.0
xCap freeware Activex for display oscilloscope from audio input, very simple to use..
---
5)
Cash Maker Pro 5.3
Cash Maker Pro allows you to find the sponsors that will best payout for your website.
---
6)
AllSubmitter 1
AllSubmitter - professional directory submission software.#1 Directory Submission Software.All Submitter is the most complete directory submission software package on the planet; plus, our SEO software offers more for free than any other software
---
7)
DB Maker 1
DB Maker was created to solve numerous problems in the extraction of information from text, HTML, rss, xml and other files, and for creating databases in a form amenable for subsequent processing.
---
8)
Flobo HDD Bad Sector Repair 1.5
performs repairing of the bad sectors of Hard Disk Drives regenerating HDD surface. This is not a CHKDSK or ScanDisk like utility! It does not mark the bad sectors in the file system and hidden them! It regenerates magnetic surface!
---
9)
PAD Software Database 2.00.09
A free PAD software database for a free PAD enabled PHP / MySQL shareware download site, to provide would-be shareware site webmasters with a proven software data to get started, and thus to promote wider acceptance of the PAD standard.
---
10)
Pop-a-Color Value 1.1
Pop-a-Color Value is a simple graphics tool that can be used to get html color values, hex color values, or rgb color values when making skins for programs and also when creating websites.
---
11)
9Rays.Net TreeView for ASP.NET 3.6
9Rays TreeView for ASP.NET (FlyTreeView) is a treeview control. ASP.NET treeview control features .net data binding, drag-and-drop, viewstate support, customizable styles and behaviors, load-on-demand, checkboxes, client object model, context menu.
---
12)
WebWatchBot 3.0
Monitoring & Analysis Software for Web Sites & IP Devices. Maximize availability through accurate, in-depth monitoring & alerting functionality. Analyze historical data for trends & visualize current state with real-time charting & graphs.
---
13)
Directory Dominator 1.0.17
An easy to use directory submission software tool used to help build one way links to your website. Find niche categories within directories that accept fast website inclusions.
---
14)
CompTIA Exams from Real-Questions.com 9.1
CompTIA certification, CompTIA certifications, CompTIA training, CompTIA braindumps, CompTIA training certification, CompTIA certificate, CompTIA test, CompTIA course, CompTIA certification exam, CompTIA exam
---
15)
ColorPop 1.0
ColorPop is the professional pop-up color picker control for webpages. Include Colorpop on your website and allow your users to select colors from an easy to use palette. Easy to install and works on any browser for the professional touch.
---
16)
Simple Guestbook 2.0
A free guest book for your Web site.
---
17)
AliveChat 3.4.0
AliveChat allows you to connect with and track your web site visitors in real-time via a browser based live chat interface. Your company can now offer live support software to customers while increasing sales with Proactive chat.
---
18)
Traffic Builder 6.2
Traffic Builder provides you with efficient and effective solutions to promote your Web site, giving you more control over your Web promotion efforts. Search engine submission optimization program to all major search engines
---
19)
Site Entry Professional 1.17
Software to set up members-only access to content, products, documents, etc. Lets you keep these files in "hidden" directories not visible to the web. Ideal to safeguard access for club members, subscribers, clients and employees. CGI on your server.
---
20)
Spy-Server 5.4.2
Spy-Server is a Search engine for a web site that consists of HTML, PDF, DOC, PPT, TXT and JPEG files. Spy-Server is a Java Servlet that will run in most servers. Schedule Spy-Server to index your web site regularly. 11 languages supported.
---
21)
WebHare Lite 1.02
WebHare Lite is the easiest website publication tool. All you only need is basic knowledge of Microsoft Word to create your own professional looking web sites! Photo galleries allow you to share your most precious moments with friends and family!
---
22)
Active LogView 2.08
Active LogView is a full-featured Web server log analysis program that installs directly on the server. Because the program runs on a Web server, large log files do not have to be downloaded and anyone with a browser can access reports. It can analyze log files from MS IIS and process them at up to 100 Megabytes per minute. The information is presented in easy-to-read lists. Active LogView is small and uses very little resources. It provides analysis of: total requests, unique visits, advanced referrers list, hourly summary and more.
---
23)
Web Wizard Home Edition 1.0
The Web Wizard is a ground breaking application allowing anyone to create their own personal or corporate website. No knowledge of HTML is required - design of the pages is governed by an ever increasing collection of 'Themes'.
---
24)
Domain Name Checker 2.1
Domain Name Checker provides fast and convenient check of single or multiple domain names. Additional features include automated check, customizable fields display, multiple projects, custom color coding, SMTP and proxy support
---
25)
Site Sleuth 1.7
Find out to which pages your visitors are going and optimise your site design and layout to attract your target market. Market and manage your website more efficiently and effectively.
---
26)
Site Content Analyzer 2.1
Site Content Analyzer examines HTML pages on and offline to provide you a detailed report about keywords density, their weight and relevance. With it, you can get a real time report about your current standings for any keyword/search phrase.
---
27)
SiteMonNak 7.23
Monitor and report the status of a variety of items related to the accessibility of web sites.
---
28)
RankSpy 1.30
The first software in the world designed for indirect assessment of site indexation in search engines (from 20 countries!), for revealing unindexed pages, and for creating a list of pages that contain links to your site.
---
29)
emagiC CMS 3.2
emagiC is an affordable browser-based Site & Content Management System that offers XML, WYSIWYG editor, stylesheets, link verification, extranet, sitemap management, versioning, audit trail, email notification, and much more. Download free trial.
---
30)
XShield Lite 1.6.1
If your web site has links to external pages, then they may be, at any time, made to point to inappropriate content that is often adult in nature. XShield will monitor your links and warn you if they have been made to point to inappropriate content.
---
31)
iSeekTraffic Pro 4.5
iSeekTraffic greatly simplifies the submission of your site to over 150,000+ search engines, directories and links pages in our database. With the ability to click on the links for proof your being listed!!! Automatic Doorway Page Generator!
---
32)
SEO Report 1.0.08
SEO Report is the all-in-one solution for a better insight on the SEO world. It gives you comprehensive SEO reports, including monitoring your ranking in search engines, helps improve your link popularity and more!
---
33)
CryptoForm FM Professional 1.3
CryptoForm FM Professional is a simple to use security solution that encrypts data entered through a web site. Excellent for collecting credit card details, sensitive information, etc.CryptoForm FM is the secure solution for online data capture.
---
34)
Mihov Website Merger 0.5
Mihov Website Merger is a program for web developers who need to be able to update big sites with ease. The program compiles parts of a web site together to a single set of files.
---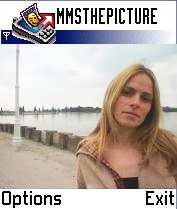 35)
MMSThePicture 1.0.0
With MMSThePicture, application for Symbian powered mobile phones, process of preparing and sending MMS with captured photo becomes easier than ever. With just ONE click on this key MMSThePicture will capture picture and send it to your friend.
---
36)
DrWebFileManager Light 2.0
Share or manage WEB files easy trhougt ASP server component. Main features: Multiple file operations, additional folder privileges, style modification, custom commands, customization.
---
37)
Golden Keywords 4.10
Careful keyword research is an essential step in web site optimization. Golden Keywords will help you find best keywords for your web site fast and accurately. Features fast exhaustive keywords discovering and easy-to-use interface.
---
38)
Z-Log Webserver Log Analyzer 1.09
Z-Log is a highly customizable yet affordable web server log analyzer. It allows one to make an informed decisions regarding the web site performance, effects of the modifications to the website, and advertisement campaign results.
---
39)
Seventh Sector Internet Tools 1.01b
Creates your FAQ, Shop, Link Base, File Base, Mailing List, Message Base, Chat Rooms, and more. Visitors can ask questions, submit links, subscribe to your mailing list. All automated with templates to get you started. Hooks stright into Paypal.
---
40)
Count Traffica
A Windows - based program that examines a Web Site Access Log and produces text and graph output summarizing the activity.
---
41)
@Semonitor - Web Ranking Tool 2.1
Semonitor - Web Ranking Tool - is a web ranking software. With Semonitor, you can swiftly obtain information on the positions your web site holds for the selected search queries in the major search engines (Google, AltaVista, Yahoo etc.)
---
42)
SignPoster 2004 (Build 11)
Need a higher search engine ranking? SignPoster does your keyword research and metatags, optimizes, submits and ranks your site on all major search engines including Google, Yahoo! Search and MSN Search. Free, regular updates are also included.
---
43)
Ektron CMS300 4.7
Ektron CMS300 is a browser-based content management solution that lets business and technical users easily author and manage XML and HTML content. Runs on ASP, ASP.NET, PHP, and ColdFusion. Free instant demo, www.ektron.com.
---
44)
CNStats Free 2.5
CNStats is a real-time system for accumulation and analysis of site attendance statistics. (PHP/MySql) The system is easy to install at your site and counts statistics including those working with JavaScripts and pictures turned off.
---
45)
CNSearch Pro 1.4
CNSearch Pro is a simple-to-install and use search system for WEB-sites. Supports any UNIX and Windows. Indexes files of types: .pdf, .mp3, .html, .doc, .rtf, .txt. CNSearch Pro was designed and tested to work at any hosting provider.
---

46)
Nihuo Web Log Analyzer 1
Nihuo Web Log Analyzer Find out who, when, where and how of customers visited your site.
---
47)
Web Wizard Professional Edition 1.0
The Web Wizard is a ground breaking application allowing anyone to create their own personal or corporate website. No knowledge of HTML is required - design of the pages is governed by an ever increasing collection of 'Themes'.
---
48)
Web+ v5.0 Professional Edition for Unix/Linux
talentsoft's Web+ is a powerful and comprehensive development language for use in creating web-based client/server applications without writing complicated, low-level and time-consuming CGI programs.
---
49)
Spy-CD 5.4
Spy-CD is a full text search engine for HTML, PDF, DOC, XLS, PPT, TXT, JPEG and TIFF CDs. The Spy-CD Java applet is a powerful search tool with word highlighting. Set up with the Spy-CD-Wizard Windows tool.
---
50)
Kyboma HTML Example Finder/Script Extractor 1.21
Kyboma Example Extractor will quickly and easily find examples of specific HTML elements on a page and their attributes. The program also offers complete HTML analysis giving a quick and easy way to extract and view scripts and stylesheet blocks.
---
Browse Pages:
|<
1
[2]
[3]
[4]
[5]
>>
>|